Bad Bird Club Tee (White)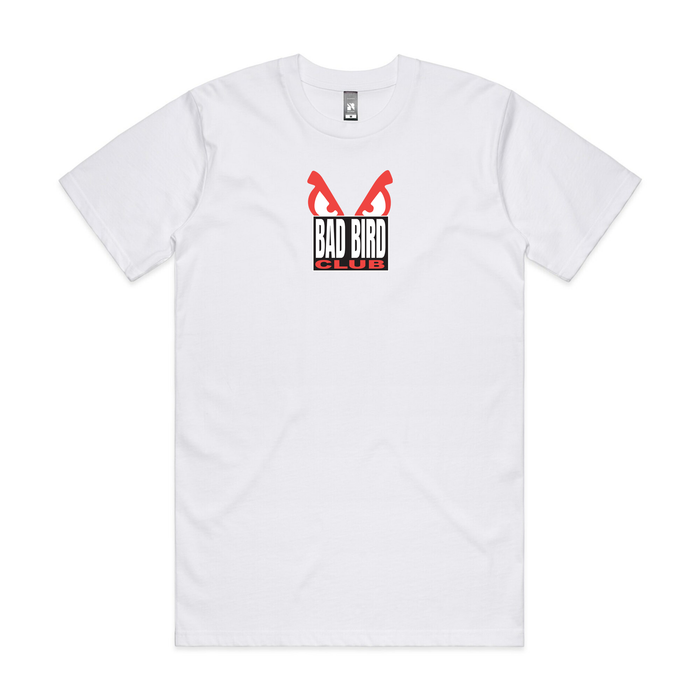 'Tis the season for your scalp shrubbery to prop up the daybeds of the spring bosses - the Swoopy Boiz. Eyes up. Baby beak's worth-a-good that'll do ya. Take your hit and ride this one out to November.
New 2021 club-box logo on the front, "the eyes don't work" motto on the back.
Printed on the 220gsm AS Colour 5026 Classic white tee. Size guide here.

Note: this is a pre-order product, currently set to ship around September 14th.