Planet Australia - The First Six (Full Set)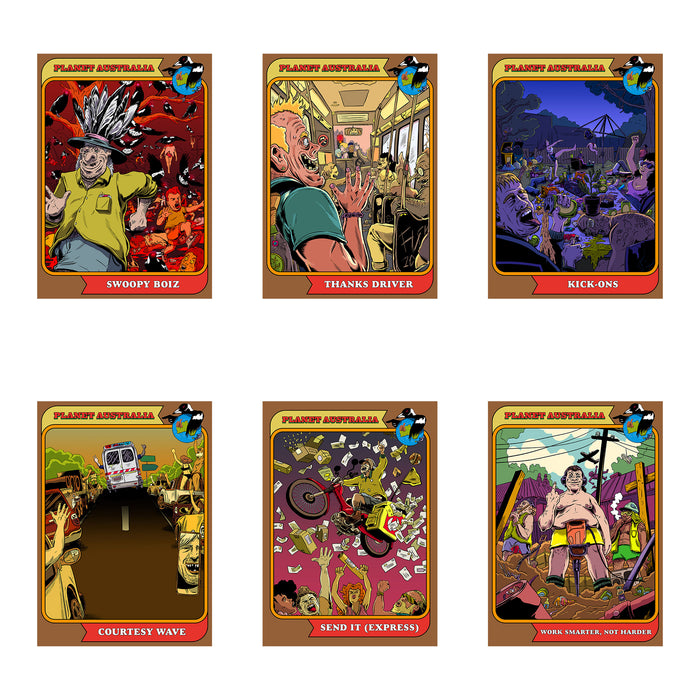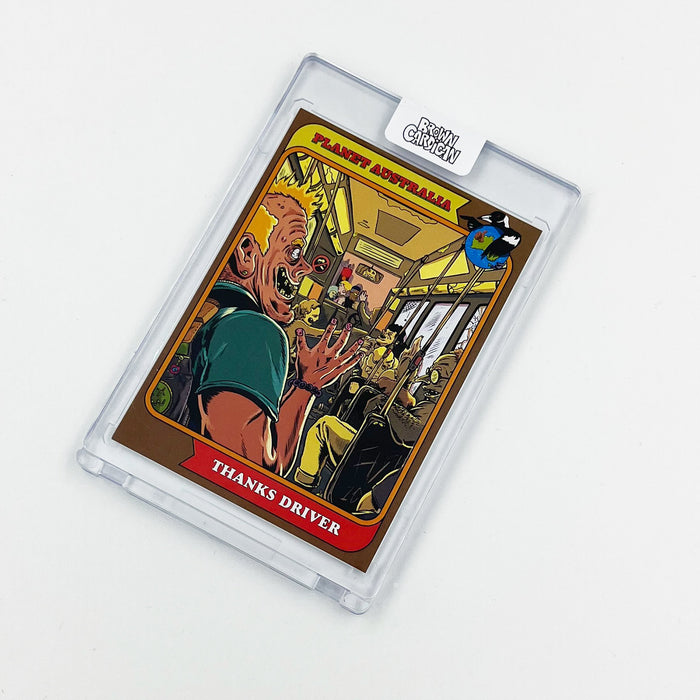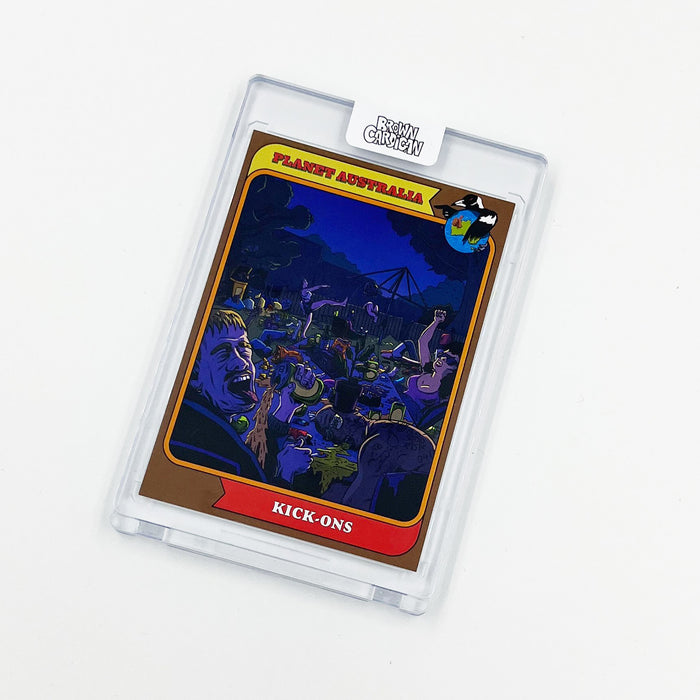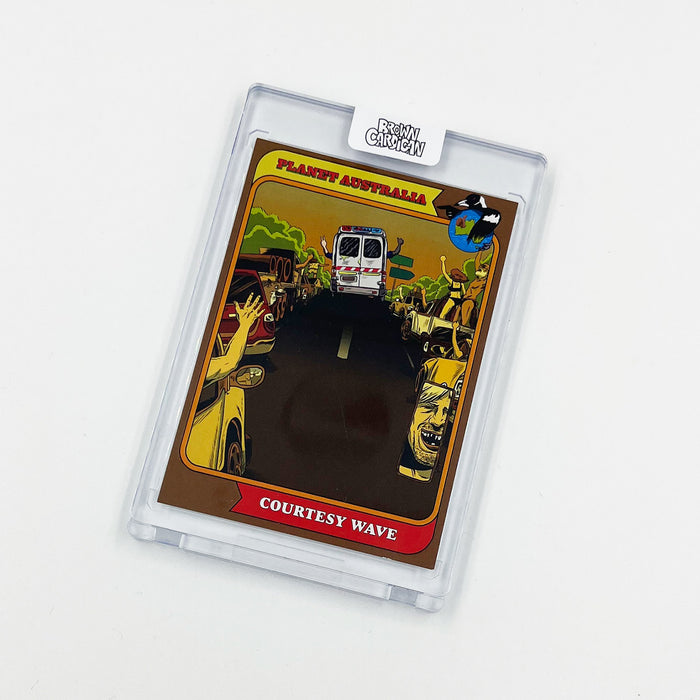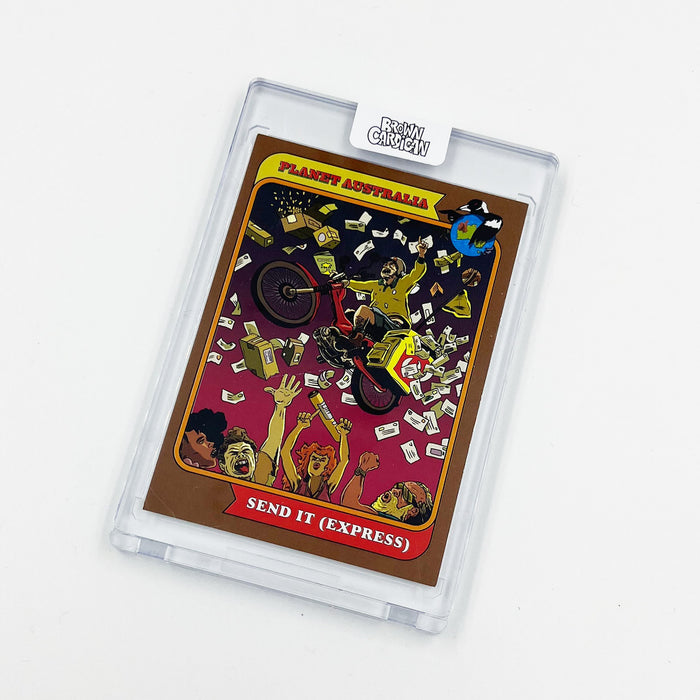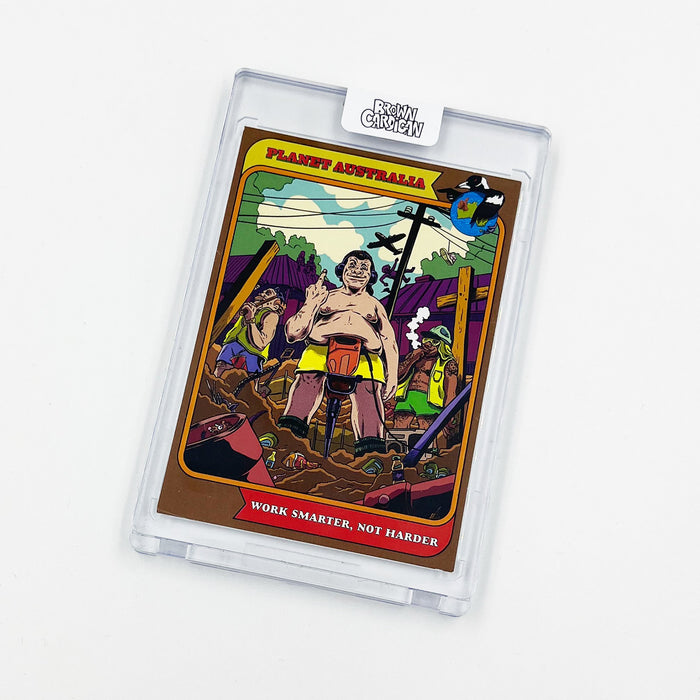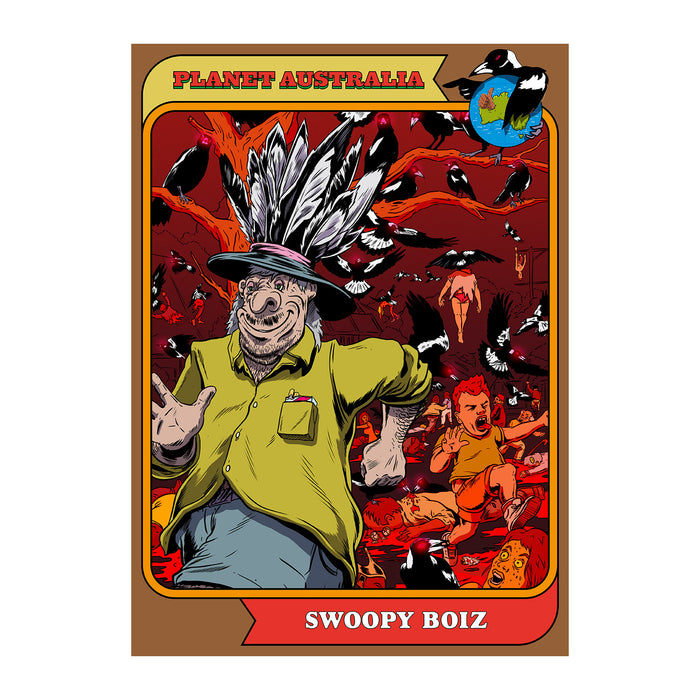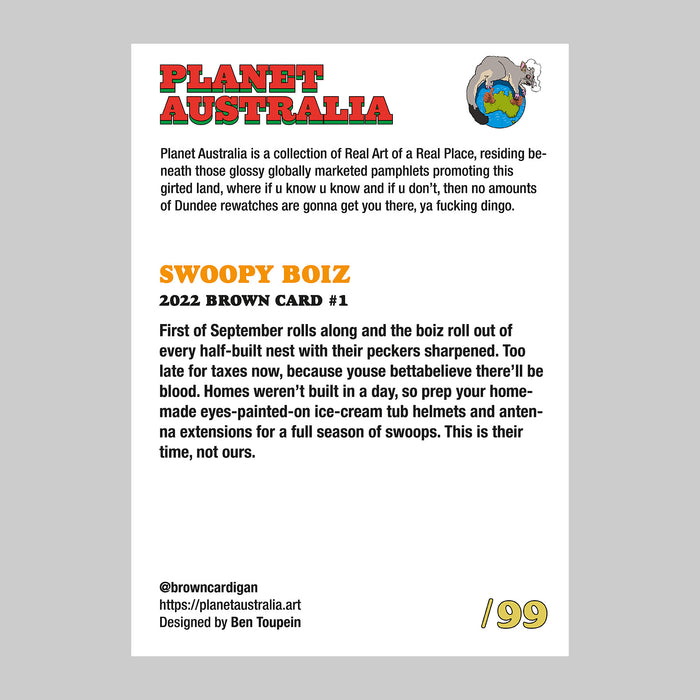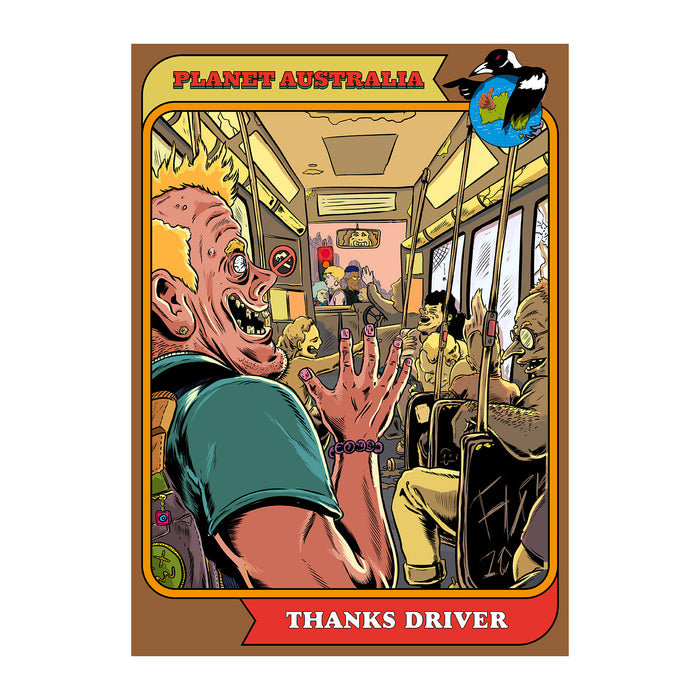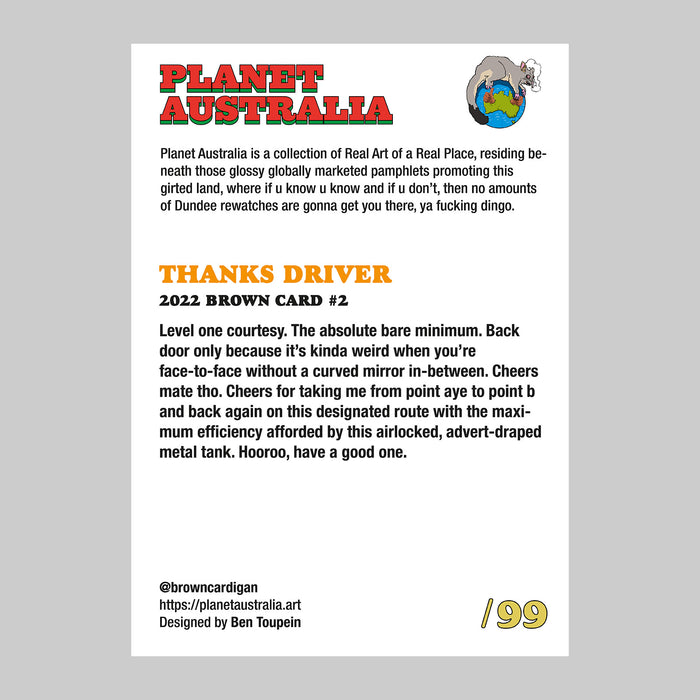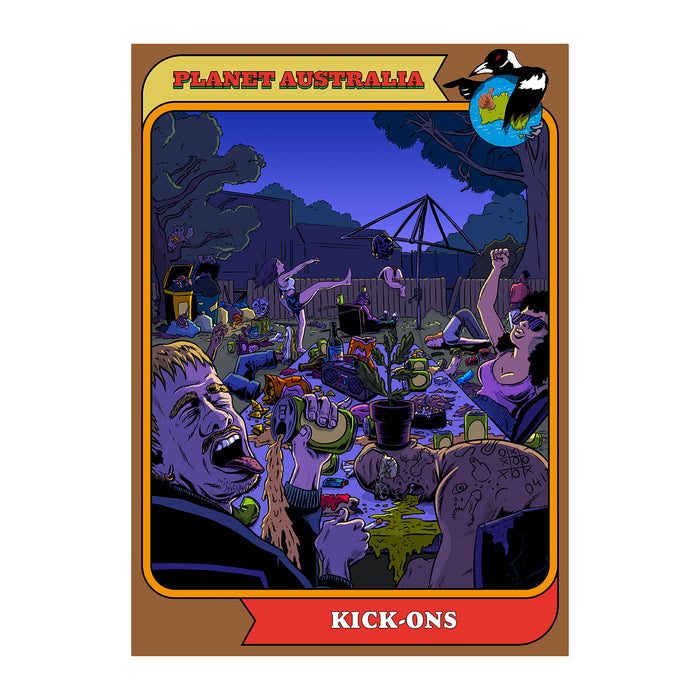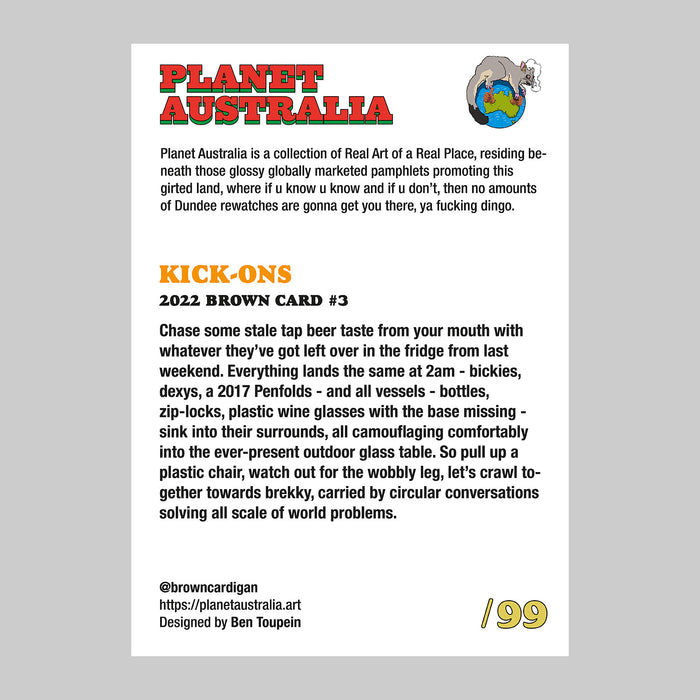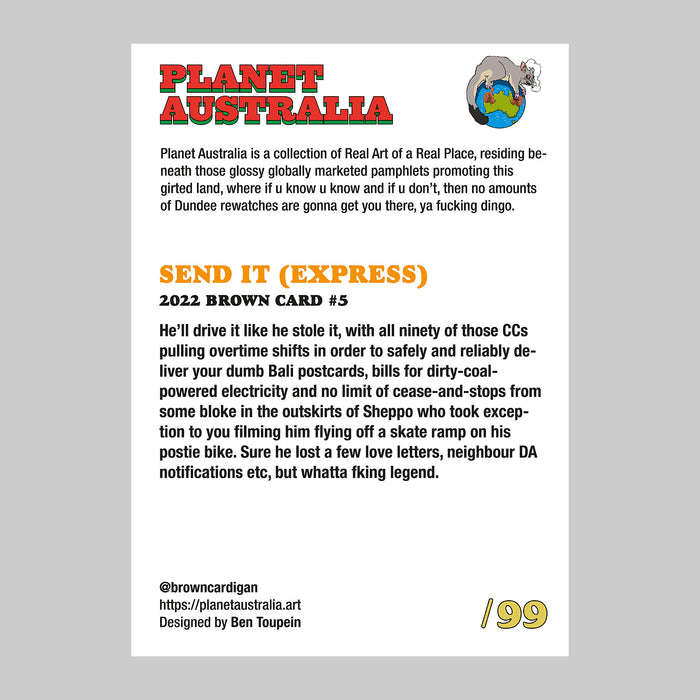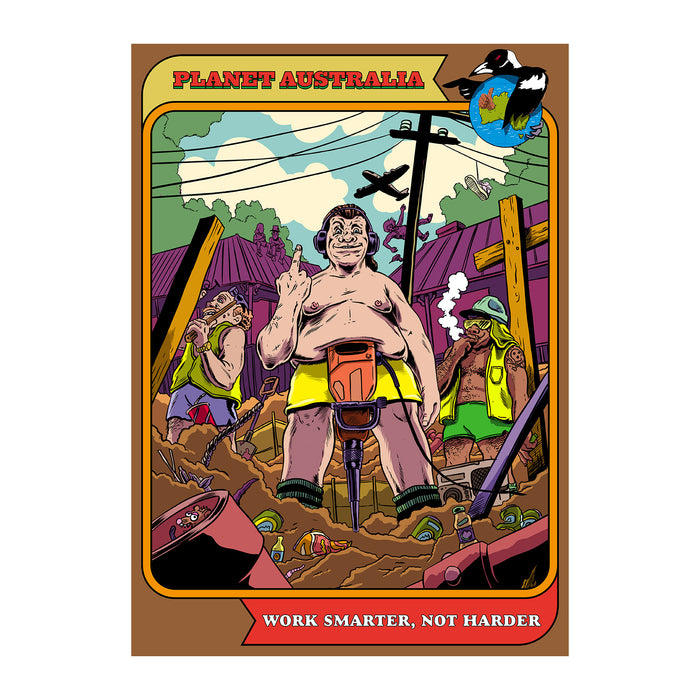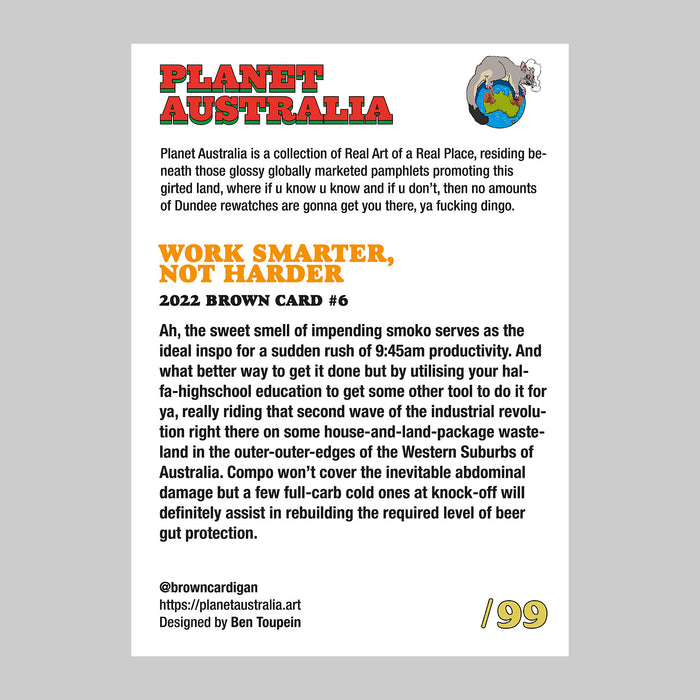 Welcome to Planet Australia.
Here's the full set of the first six Brown Cards, depicting uniquely Straya scenes, as captured by local legend/artist Ben Toupein.
- Limited and individually numbered.
- UV protected, magnetic case.
- Sealed with a Brown Cardigan sticker (break it for instant devaluation.)
- Card dimensions: 64mm x 89mm.

Also available in single, lucky-dip format.