Planet Australia - Brown Card #6: Work Smarter, Not Harder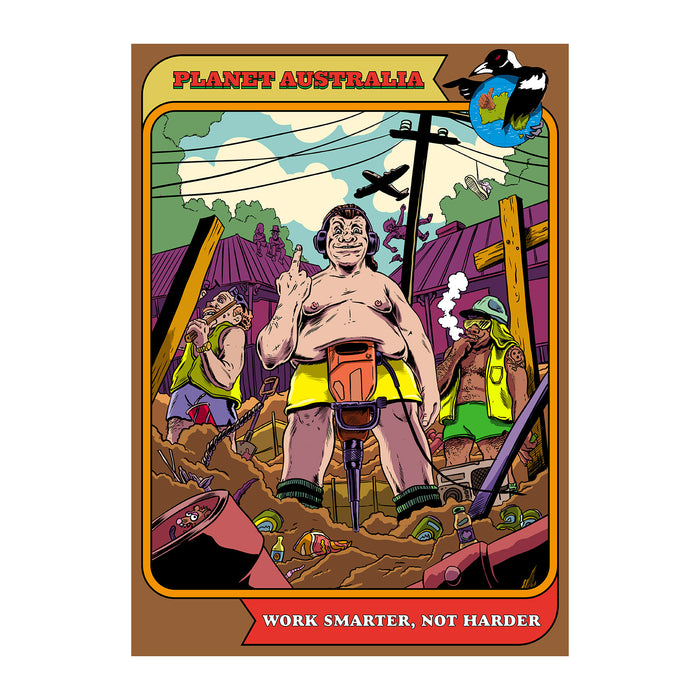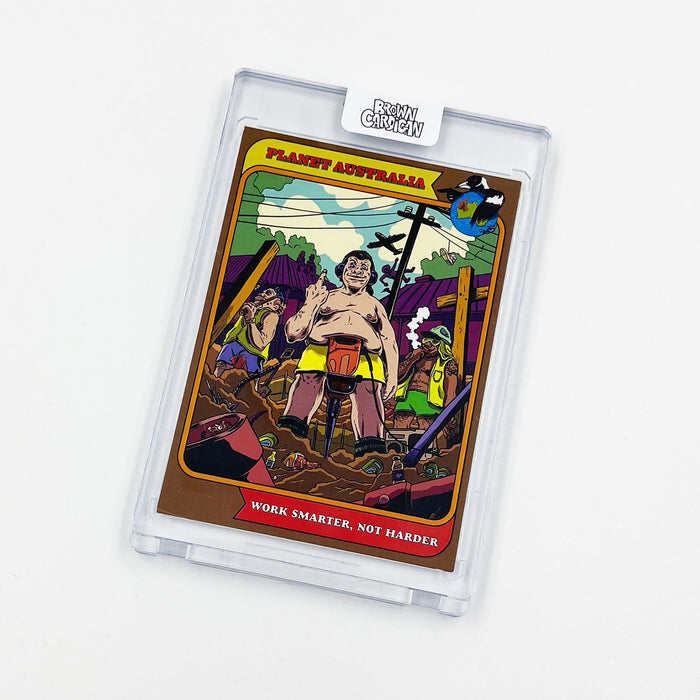 Welcome to Planet Australia.
This is Brown Card #6, the true tribute to bare-min workdays where it gets done by doing it a lil' smarter than the gritty elders of the previous generation, captured in full glory by local legend/artist Ben Toupein.
- Limited and individually numbered.
- UV protected, magnetic case.
- Sealed with a Brown Cardigan sticker (break it for instant devaluation.)
- Card dimensions: 64mm x 89mm.

Also available in a six-pack with the other 5 cards from this release. Grab that here.